ADDRESS BY THE SPEAKER OF THE HOUSE OF REPRESENTATIVES, RT. HON. FEMI GBAJABIAMILA AT THE UNVEILING OF THE LEGISLATIVE AGENDA FOR THE 9TH HOUSE OF REPRESENTATIVES ON FRIDAY, 11TH OCTOBER 2019 AT THE SHEHU MUSA YAR'ADUA CENTRE, MEMORIAL DRIVE, ABUJA.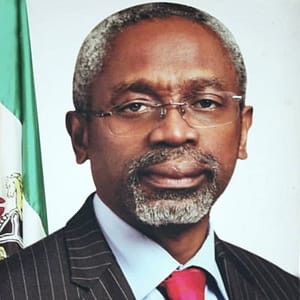 PROTOCOLS
I welcome all of you once more to the unveiling of the legislative agenda for the 9th House of Representatives. Thank you for being here today.
Upon resumption of office, I made a commitment to the Nigerian people that the 9th House of Representatives will be a reform assembly; a centre of policy innovation, and agent of transformation in the administration of the affairs of the Nigerian state. My commitment to these objectives has not wavered; it is still as certain today as it was on that day, and I assure you that it will remain so. Thankfully, the ideals to which I have so committed are shared by my colleagues in the House, and we are united in our determination to effect lasting, positive change in the lives of our fellow citizens who have sent us here.
Poverty and inequality, insecurity and strife are the product of policy choices. They are not the result of some inherent flaws in our nature, or a consequence of an absence of God's favour on our endeavours. We have it in our power to remake our world, to make it better, to say that no child born in this generation will die of a preventable disease or fail to receive an education because his family can't afford one. We are entirely capable of building a society where our daughters and our sons are protected from the perversions of those who will seek to break their spirits and take innocence from them. We are the ones who can build highways that run from the deepest creeks of the delta through the savannahs of the west, to the farthest north so that through trade we might achieve prosperity, and through prosperity, an honourable peace.
Ladies and gentlemen, we are the ones we have been waiting for.
The document we have gathered here to present publicly is the product of extensive deliberations and contributions from within and outside the House of Representatives. We have listened to people from all works of life and factored in the concerns of various constituencies, to identify and articulate a set of priorities that if addressed responsibly will change the face of our nation and improve the lives of millions of our people. We have codified in these pages an ambitious agenda that we absolutely intend to achieve. First among these, is to reform the way the House of Representatives manages its own affairs in every area from the administration of our finances to the operations of the committee system and the process of vote taking and recording in the House. Our goal is accountability and transparency because as we seek to drive reforms across the government, we are obliged to make sure our own House is in the best order.
We have collaborated with the private sector to outline a set of objectives and develop a programme of activities that will facilitate increased investment, encourage innovation and drive economic growth. We will act to protect those who are most vulnerable amongst us, doing well to remember always, the words of Hubert Humphrey, that great American statesman who said, "the moral test of government is how it treats those who are in the dawn of life, the children; those who are in the twilight of life, the elderly; and those who are in the shadows of life, the sick, the needy and the handicapped". We will seek through legislation and oversight, engagement and collaboration, the achievement of a kinder, gentler, more prosperous nation, so that we may leave as our legacy, a bequest of love and promise greater than anything else that has come before.
Ladies and gentlemen, it is my experience that nothing of substance or consequence is ever achieved by the endeavours of one individual alone. This is particularly so in government and public affairs. We succeed by the joint effort of diverse individuals and groups, representing different interests and constituencies, yet working together in pursuit of common objectives and in service of shared ideals. Therefore, nation building and the attainment of a society that is peaceful and prosperous, kind and accommodating, healthy and forward looking, is the responsibility of all citizens irrespective of status, of tribe or religion. It is a joint task. However, those of us who have chosen as our calling, to serve in the arena of politics and public service bear a greater burden because millions of people have chosen us and entrusted their fate in our hands. We cannot fail.
I thank the President, His Excellency Muhammadu Buhari, GCFR for his support for our legislative reform agenda and for the actions he has thus far taken to support our objectives on critical issues such as improving the budget process. What we have today is a selfless partnership between the executive and the legislature through which we intend to achieve great things for our people. As Speaker of the House of Representatives, I will do everything within my power to sustain that partnership for the benefit of all Nigerians.
I ask for all your prayers and for your support in this joint task of nation building. Thank you all for coming here today. As you go, go in peace and in safety, with good health and Godspeed.
God bless you and God bless the Federal Republic of Nigeria.