NASS to appeal judgement expunging section 84 (12) of the Electoral Act.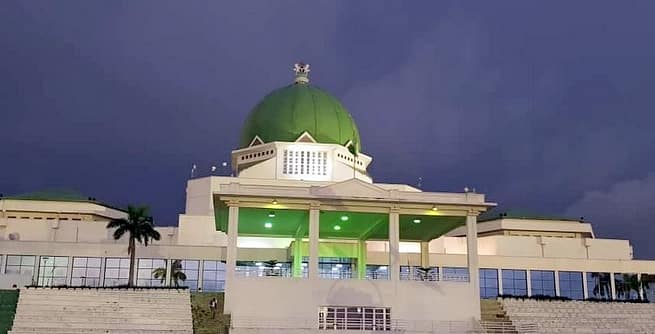 The controversial section 84 [12] of the Electoral Act seeking to bridge the lacuna in the constitution regarding the political appointees contesting elective positions have continued to generate divergent reactions.
The latest was the judgement of the federal high court in Umuahia directing the Attorney-General Abubakar Malami to delete the section from the Electoral Act.
Reacting to this, the National Assembly says it will appeal the court judgement directing the Attorney General of the Federation to expunge section 84 12 of the Electoral Act.
This followed a matter of personal explanation raised by Sada Soli from katsina state at the plenary.
The lawmaker described this development as an insult to the natural assembly saddled with d responsibility of enacting laws.
On his part, Ibrahim Olarewaju from Ekiti state stressed the need for the national assembly to take appropriate measures to protect its integrity
Herman Hembe from Benue also frown at the attempt by the judiciary to usurp the responsibilities of the legislature
In his submission, the leader Alhassan Ado Doguwa who described the judgement as an abrasion of the law said no individual should be allowed to short-change the system 
The speaker Femi Gbajabiamila who presided over the plenary said he will not allow the legislature to be ridiculed under his watch. 
The House while resolving to report the judge who gave the verdict to the Nigeria judicial council directed that the attorney general should stay action on the matter until the national assembly appeals the case.